Our dog training classes use modern, science-based training methods to teach you to train your dog. Our classes are small, fun and fast paced filled with games and real life practice!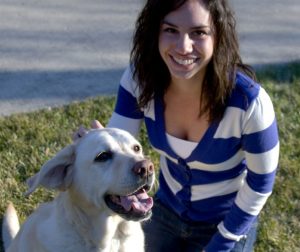 Group Training classes for Puppies
We offer you and your dog a unique way to work with distractions so you'll be ready for the real world. Please check our vaccination and refund policies in the boxes below for attending classes. Feel free to observe any of our classes before signing up.
We offer Puppy Socialization Classes, Group Obedience Classes with multiple skill levels and Field Trip Classes.
If your dog is over 12 months old or if you have recently rescued an adult dog, In-Home Training might be the best option for you. Please call to inquire.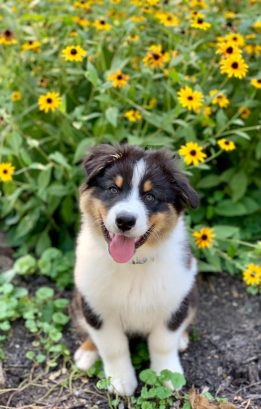 Puppies 8-14 weeks
Puppy Preschool*
This is a four week rotating puppy training class that focuses on socializing your puppy. Each week, your puppy will gain confidence meeting new people and dogs.
House training, biting/mouthing, handling and appropriate play will all be discussed. Lots of appropriate play time and exposure to new experiences will help socialize your pup. Registration requires four consecutive weeks of attendance.
Cost: $100 for 4 consecutive Saturdays
Every Saturday: 10-10:45 am
Location: Lucky Dog Daycare
*This puppy training class is rotating, which means you can start any Saturday as long as there is space available and you have met vaccination requirements (see below).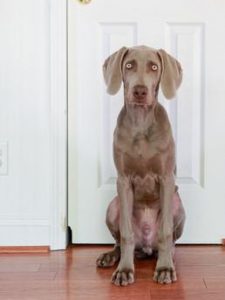 Dogs over 12 weeks – 6 months
Levels Program
Levels training classes offers the most flexible way to get as much or as little training as you need based on your expectations. How far you progress is up to you. Training treat bag and clicker included.
6 session, 10 session and 12 session packages available.
Pick your preferred location and move up to each level as you master each required skill.
Practice at home with regular class attendance is recommended. Consistency is key.
Moving to the next level requires no food lures and clear understanding of owner and dog skills.
Everyone starts at Level 1:
LEVEL 1 and 2 CLASSES are closed for registration for the remainder of 2022. In Home Training Sessions are available Monday through Friday 10am – 5:30pm. Learn more here: In-Home Training.
Level I
Owner Skills:
​Understanding clicker training
Treat delivery and mechanics
Proper equipment (leash, treat bag)​
Steps to teaching a new behavior
Dog Skills:
Attention
Sit
Down
Name Recognition
Targeting (touch)
Short recall
Appropriate greetings with people
Level II
Owner Skills:
​Problem solving
Fading clicker/treats
Loose leash walking mechanics
Dog Skills:
Attention with distractions (LAT)
Loose Leash Walking
Mat Training (release cue)
Get it, Drop it
Leave it
Recall with distractions
Appropriate greetings with dogs
Level III
Owner Skills:
​How to generalize behaviors
Proper management and teamwork
Dog Skills:
Loose leash walking past distractions (dogs, people, bikes)
Right turn, left turn, U turn
Mat training with distance/distractions
Advanced leave it
Off leash recall
Back up
Manners inside a store
Hiking trail etiquette
Vaccination policy
Puppies (8 weeks to 24 weeks old):
Puppies may start Puppy Preschool classes 7 days after having their first DHpp vaccine administered by a Veterinarian and a bordetella vaccine; A DHpp booster is required every three weeks. Rabies vaccine by age 6 months or when deemed appropriate by your veterinarian. Puppies should be healthy and alert, free from diarrhea, vomiting, eye or nasal discharge or cough. Worried about starting class too early? Read below:
"The American Veterinary Society of Animal Behavior believes that it should be the standard of care for puppies to receive such socialization before they are fully vaccinated." See the full position statement here.
Dogs over 6 months:
DHLpp booster within the last year; current on Rabies vaccinations and must have had a Bordetella vaccine within the last year.
refund & cancellation policy
Class fees are due prior to the start of the first class and are non-refundable. There will be no make-up time for missed classes unless specified in the class description.
Registration is not complete until payment is received in full. There will be a $35.00 charge for all returned checks due to insufficient funds.
If you wish to cancel class prior to its start date, we require 72 hours notice or you will be charged for the entire session of classes.
If you wish to cancel in home training, we require 24 hours notice or you will be charged for the session.