Locations
Pups Grow Up provides private dog training in the Dayton area. We also offer group training classes in Kettering.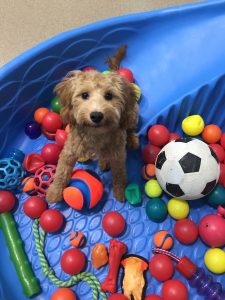 Dog Training Classes for Your Schedule
Pups Grow Up offers dog training at different locations throughout Dayton, Ohio. Group training classes are located in Kettering and Springboro. In-home training lessons are available for the Dayton area.
Kettering Group Dog Training Classes
Lucky Dog Day Care
2624 Wilmington Pike
Dayton, OH 45419
Springboro Group Dog Training Classes
(not available at this time)
Bigger Road Veterinary Clinic
718 N Main St
Springboro, OH 45066
Private In-Home Training
Pups Grow Up will travel to you! Private dog training classes in your home, throughout the Dayton area. Find out more about our in-home training options where we customize training for your dog's needs.